Events
Events
At 24-7 Ministries, we recognize that every student has a unique 'dimension' to their life – their own unique skills, interests, and gifts. We've established relationships with some of the best program and event providers to help you invest in your students based on these dimensions.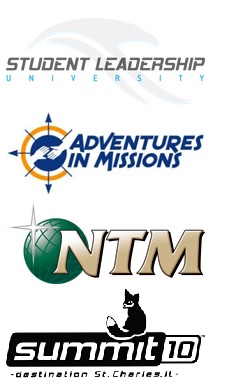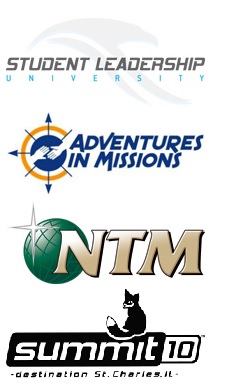 Student Leadership University – the best in student leadership training.
Get $50 off each SLU101 registration by using the code "247"
Adventures in Missions – mission trips for children through adults, short term through long term.
Mention "AWANA" when registering to have your application fee waived ($39 value)
New Tribes Mission – tribal mission opportunities for college students.
Mention "AWANA" when registering to get $150 discount on the Interface program
Summit – national-level competitions in Journey Bible Quiz, AwanaGames, and Fine Arts. Challenging general sessions, college & ministry fair, and more!
Dimensions partners cooperate to promote the Gospel of our Lord and Savior Jesus Christ, and to evangelize and disciple youth to know, love, and serve Christ. Each partner is an independent organization with separate governance, ministry policies, staffing, and volunteers.